Antropy Introduce Hourly Task Reports
Antropy have just released a fantastic new feature for our "hourly" clients that will help keep you on top of your tasks and your budget when working with us.
I've previously discussed at length Why Hourly Charging can be a Win-Win for Client and Agency, which we know is true as we now look after around 20 active clients this way and all of them benefit from faster response times and usually much lower development costs.
Of course, agreeing that we can begin working and charging you for our time when we're sat in our own office and our clients are in theirs takes a lot of trust so we appreciate every client who gives us that trust and we do our absolute best not to spend longer than necessary and to keep them informed at all times.
And that is why we've added a very useful new feature to our service that we've already have several compliments about: weekly breakdowns of all time spent.
Now, in addition to giving a quick best estimate before we start any given task, any client who we have logged time for in a given month will receive an automatic weekly breakdown of exactly what we did, when, and the cost.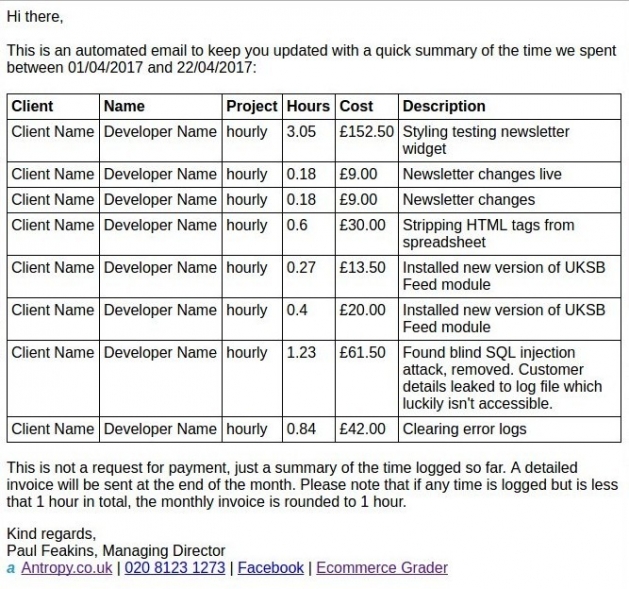 What do you think? What other features would you like to see us develop? Let us know in the comments!
blog comments powered by

Disqus