Learn More About OpenCart
Explore the power of OpenCart, the open-source eCommerce platform. Its user-friendly features, scalability, and built-in SEO tools allow you to easily sell online.
What is OpenCart?
OpenCart is a leading open-source eCommerce platform renowned for its simplicity, flexibility, and user-friendly features. It provides a robust foundation for online businesses of all sizes, from startups to well-established enterprises. OpenCart empowers you to create, manage, and grow your online store with ease.
Here are some key features and benefits of choosing OpenCart :
No Monthly Fees: Unlike some other e-commerce platforms, OpenCart doesn't come with monthly fees. You can save on overhead costs while growing your online business.
User-Friendly Interface: OpenCart boasts an intuitive, user-friendly admin panel that makes managing your online store a breeze. After the initial setup, you don't need to be a tech guru to navigate and control your website effectively.
Affordable Customisation: At Antropy we offer a wide range of themes and extensions to tailor your online store to your specific needs. They allow you to create a unique and engaging shopping experience for your customers.
Scalability: Whether you're just starting or expanding your business, OpenCart scales with you. You can add unlimited products, categories, and features as your business grows.
Built-In SEO Tools: OpenCart includes SEO-friendly features, helping your website rank higher in search engines and attract more organic traffic.
Secure and Reliable: Security is paramount in ecommerce. OpenCart prioritises the safety of your online transactions and customer data.

How Antropy Can Help You with OpenCart
As the #1 OpenCart Gold Partner in the UK, Antropy has a wealth of experience and expertise in harnessing the full potential of OpenCart. Here's how we can assist you:
Website Development: Our skilled team of web developers specialises in creating custom OpenCart websites tailored to your unique business needs. Whether you need a brand-new online store or want to revamp an existing one, we have you covered.

Themes & Extensions: We offer a range of themes and extensions that are not only built but also customised in-house by our team. These themes and extensions enhance your site's functionality, improve the user experience, and make your brand stand out.

Continued Support & Hosting: From the inception of your OpenCart project to ongoing maintenance and support, we provide comprehensive assistance. Our dedicated in-house team is ready to tackle everything, from new website development to small bug fixes.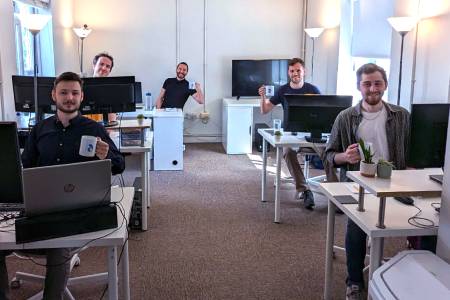 Email: info@antropy.co.uk