[Case Study] Hobby Mounts Monthly Competition
About the Site
Hobby Mounts are one of the largest DJI, Yuneex and Action Camera Specialist and one-stop shop for your Drones and accessories in the UK. They are based in Cornwall and have a showroom based just off the A30.
Our Brief
Hobby Mounts wanted to launch a monthly competiton that would give their customers the opportunity to win £3,000 worth of vouchers to spend on any drones or drone accessories they sell. We needed to build a new competition section where customers would be able to answer a question and buy tickets with the chance to win the monetary prize. The admin would be able to create and edit competitions from the OpenCart site admin area and on completion the admin would be able to export a CSV containing all the customers who have answered the quetion correctly. The winner would be determined using an external service and the admin would be able to mark the winner. The winning customers name, the competition end date and the prize imgine will then appear on a winners page visable to all.
How we went about doing this
So we created a competition list page which allowed the admin to add and edit the competition. The table had listed the Competition ID, Competiton name, End date and Status. This made it easy for the admin to change the information easily and effecifiently. At the top of the competition report page we created a function to allow the admin to filter results by competition and show results from the current or most recent competition. 
On the front-end we created a description of the competition, the prize, an image of the prize and a dynamic countdown to the end of the competition. For the competition entry page we also created a link that allowed you to see winners from the previous competitions. This was set out to allow you to see what the prize was, who the winner was and the reaction of the winner.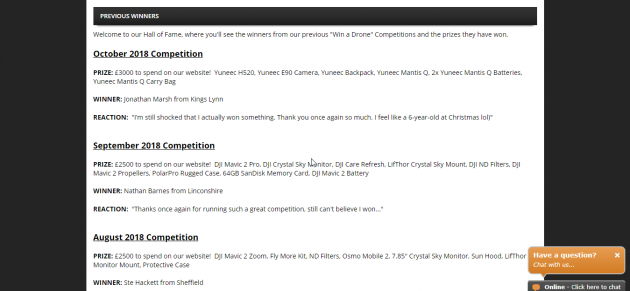 The finished article
As you can see below the finished page has a user freidnly feel whereby the customers has a good overview straight away of the competition, what you can win and how you enter. The top of the page is enticing and promotes Hobby Mounts in a positive light.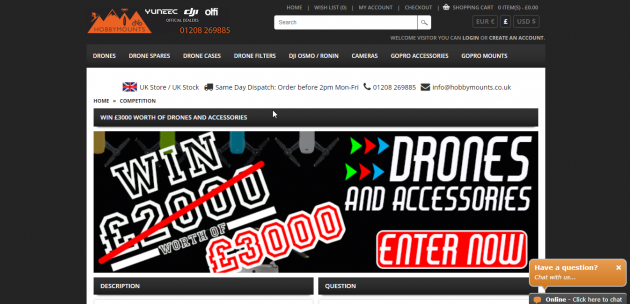 This competiton has been a real success for Hobby Mounts and paid for the developemet costs many many times over and allows there customers the opportunity to win a sizeable prize. This has created more traffic on the website and proved to be a consistent revenue stream for the company.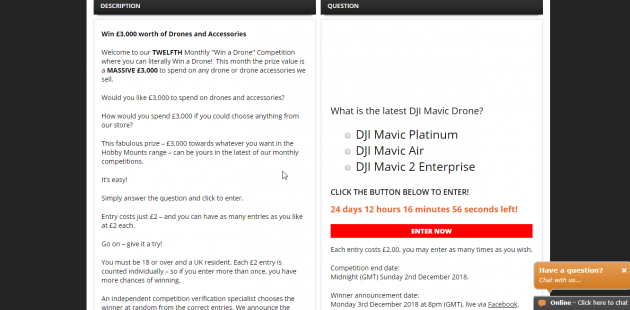 blog comments powered by

Disqus