Coupon and Voucher Codes in OpenCart
We've been asked a couple of times recently about how the coupon codes work in OpenCart. Well here's a brief overview.
There are a couple of coupon codes set up by default in OpenCart: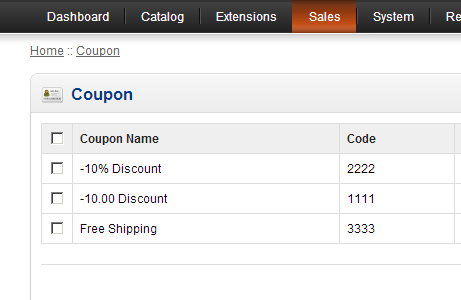 You can either modify these or create a new one of your own. It would be worth setting your own coupon code at least.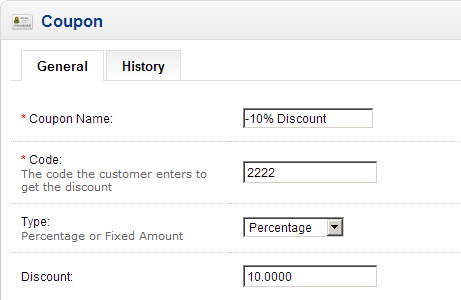 Save the changes and make sure the status is set to enabled.
Send out your coupon code in an email or on a leaflet.
Now when your customer reviews their shopping cart they will see the option to "Use Coupon Code". Be aware that if they go straight to the checkout, there will be no option to enter the code.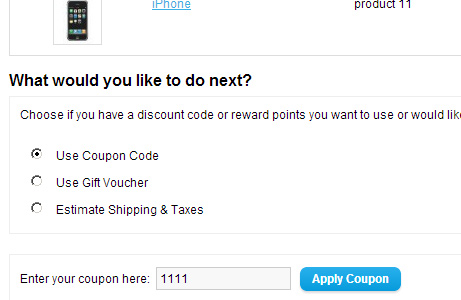 Once they have entered the code and clicked "Apply Coupon" they will see their new total.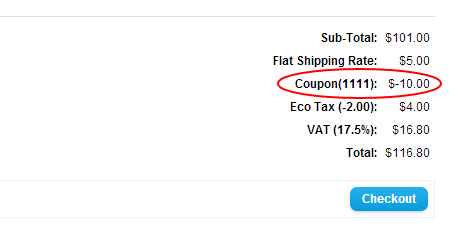 They can now continue to the checkout with their discount.
blog comments powered by

Disqus