Error Messages not showing up and how you can check these in OpenCart
Posted by AlexDobson on January 26, 2020
Blank white pages or 500 Internal Server Errors are usually caused by a PHP error. For security reasons, the error messages do not appear. So how do you go about rectifying this? Well, it is actually a relatively simple process.
1) In the OpenCart admin page navigate to 'system' and then click on 'settings'. This will bring you to the stores section and once on this page click 'edit' on the default store as that is the only store that has the 'server' tab.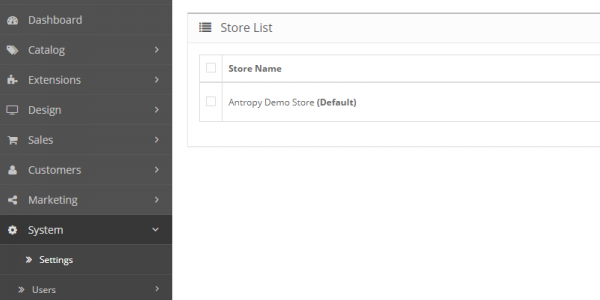 2) Once you are in the Edit Settings section, click on the 'Server' tab.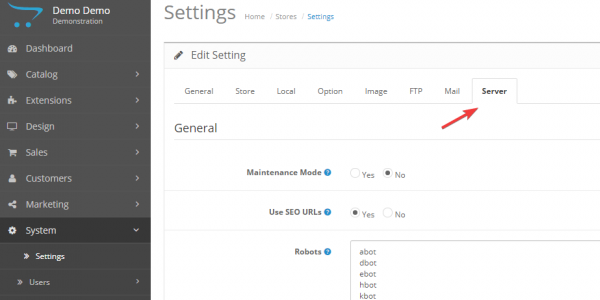 3) Scroll down to the Error Handling part and click yes to 'Display Errors'. This will then highlight the errors that are appearing.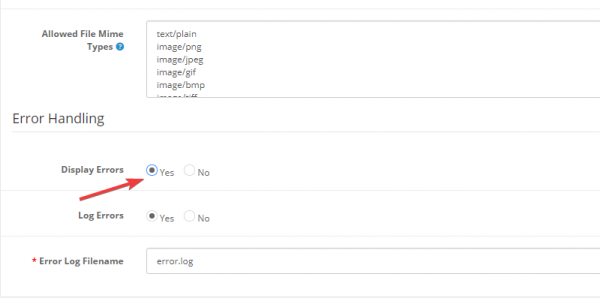 4) If this still doesn't do the trick, then find the file via FTP named 'error.log' or '/error_log' or '/admin/error_log' in your server and check the error logs.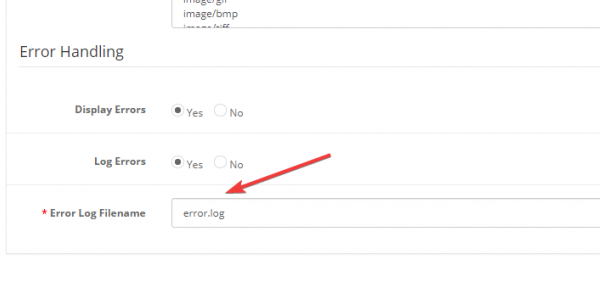 If the errors are still not forthcoming, then it is best to contact an OpenCart expert (hint hint such as ourselves) so they can take a look and fix it for you.
blog comments powered by

Disqus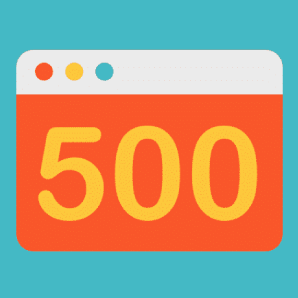 Testimonials
Always helpful and extremely responsive to any request and once the project has been rolled out they continue to assist you with great help and advice to make the most of your website

Jamie Chandler, Newvotek
We worked with Antropy on our new webshop at kikgoes.nl in the past months. We have enjoyed working with them because of their extensive knowledge of Opencart and the rapid pace of development. We regularly added requirements to the projects and we've never had anything that couldn't be done. We look forward to working with Antropy again for new projects or adjustments to our webshop!

Joël van Daalen, Kik Cycleparts
We recently started using Antropy for our OpenCart website as internal IT is swamped and we needed back up and they have been great. Work is quick and efficient, we never need to ask for something twice and communication is good. Gives us confidence that when we need something to be done, it will be and to a high standard.

Dominic Old, The Wasabi Company
We are really delighted with the finished product, it has far exceeded our expectations... Many thanks again for your support and setting up what I feel is the best Alzheimer's website in the country.

Lynne, MK Alzheimer's
Firstly, thanks ever so much to you and your team for getting these two sites up and running. It's a pleasure to work with people who are so helpful and responsive to our requirements. We're very happy with both sites and all seems to be working fine.

Aidan, Nauticalia
Merged two previously HUGE separate sites (website and webstore) into one streamlined website with integrated store, with improved social media and mailing list results. Joe helped communicate complicated jargon into simpler terms, solved issues/queries quickly, and the follow up support has been invaluable.

Jo, Cold Spring Records
Wow, I am speechless. Thank you so much, this is perfect !!!! Thank you, thank you !!!

Marios Pantelli, Sewing Machine Company
We found Antropy to be very responsive and approachable to work with. They gladly took our own designs and transformed them into an easy-to-manage website. Communication was easy and any requests for change were promptly done. Many thanks for the work!

John Caiger, Matraxis
Very impressed with the quick service! There is nothing more we need help with right now but we would certainly use you in the future for other issues or alterations we may have. Thank you very much!

Jemma, Aquafayre
Excellent company with outstanding knowledge of opencart and how to get the best from it. If you are looking for a reliable and professional company to work with I wouldn't hesitate to recommend these guys.

Ashley Morrison, Lockertek
Thanks for your hard work, it's very much appreciated.

Colin Farndale, CJF Motorcycles
Just wanted to say a big thank you for all your help and support thus far. You've been absolutely brilliant. You've given me absolute confidence that when there is a problem it is sorted which really gives me peace of mind.

Tracy, FLUX
Excellent work, delivered in a friendly and consultative way throughout the whole process. For a small company such as my own it was great to be guided through the process, and all my requests were responded to and I felt involved from start to finish.

Phil Saville, Rook Systems
Antropy not only gave freely of their time to talk with me, they had the patience to teach me as we went along. They came up with various ideas that allowed me to choose what I liked best and with their guidance we got exactly the website we dreamed about.

David, RC Geeks
Good to work with, very straight forward

Grant Berry, Home World
The deliveries are now incredibly clear and there is no more admin work on this side which is excellent. It's amazing really and I think our customers enjoy knowing exactly when they are getting it unlike nearly every other furniture company out there! Thanks for this.

Jonathan Haskins, Get Laid Beds
Thank you all for the hard work, it has paid off, it looks good. The logo is great to promote the practice and the website we can be proud of. Thank you again.

Biddy Arnott, Group Analytic Practice Ltd
After many years of trying to update my website, dealing with problematic code, delays, etc, I found Antropy about 10 years ago. I can not say enough great things about the quality of their coding and stability of my website along with the professionalism of their staff. I now have a well functioning website that has stood the test of time. Our site is an e-commerce site so that having it up and running is crucial to our business. On the rare occasion that there is a problem with the site, Antropy's team is quick and responsive to finding the problem and fixing it quickly.

Lynn Reznick, Off The Mark
Taken on both smaller and large projects to a very high standard. Delivered on time, with a professional level of service. Always better than we envisioned. Staff are always ready to help with any issues we have. Really pleased with the results of Antropy, and hopefully we can do more business together in the future!

Josh, Toyland Toyshop
Thanks again for all your hard work on the 3D renders … the results have been fantastic and I look forward to working together again in the future.

Kim, Kimberley-Jane: Design