Hobby Mounts Quick Checkout
One of our key clients gave us the briefing of replicating the quick checkout process that you can have in Shopify to OpenCart. This would allow customers to use PayPal and skip past filling in the details provided. This makes life a lot easier for customers when checking out and for the client means that there is a higher probability of the sale going through as it is that much quicker.
Beforehand the checkout page looked like this: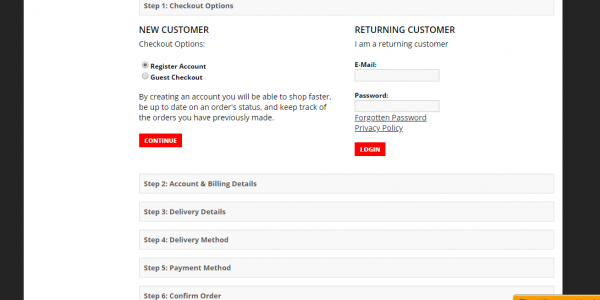 And with the new quick checkout page option you can see how much easier it is to progress with the purchase: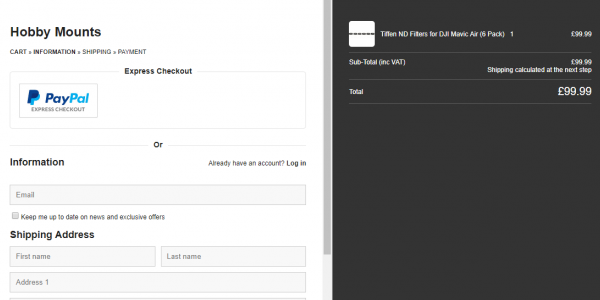 The header and footer are removed in the checkout which means it does feel like you have been taken to a completely different page. One of the main reasons they introduced this was to stop customers clicking away and not completing their purchase. This is a key UI design choice and one that Shopify went to great lengths to develop. Every aspect of the quick checkout has been throughly researched and designed to the highest standard.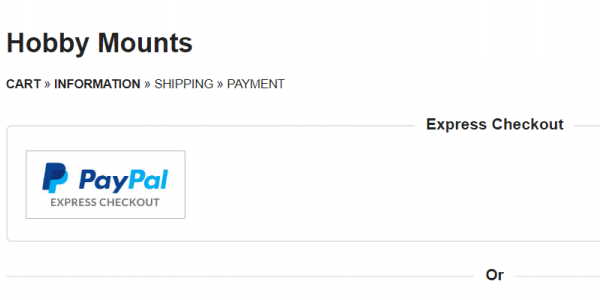 Shopify highlight that the PayPal Express Checkout is designed to drastically reduce the occurance of cart abandonment. In addition the payment gateway features include recurring billing, refunds and fraud management. If you have an OpenCart store and are interested in replicating the quick checkout process within OpenCart then please do drop us an email at info@antropy.co.uk.
blog comments powered by

Disqus