How do OpenCart Multi-Stores work?
If you have more than one ecommerce website as part of the same business, it may make sense to put them all together in to one OpenCart install as sub-stores. I'll talk about the main features and things to watch out for in this article so you can be clearer on how multi-stores work and whether they're appropriate for what you want to do.
The benefits include:
Login to one place and manage two or more different OpenCart sites, which can run on their own domains and appear to customers as completely different sites.
Each site can have a different theme.
For each product you can choose which store it appears on and you can set it to appear on both stores.
Each sub-store can have a different default language, currency and tax class, making it a good option for setting up separate sites for different countries.
Each sub-store can have different prices for the same products, meaning you could set up different prices for different countries instead of a straight currency conversion.
You can have a different default customer group for each store, helping you keep customers separate which could be handy for email campaigns, separating different countries, or separating wholesale and retail customers. However this isn't essential and equally you can use one customer group for all of your stores.
All orders and customers will be in to one place.
You won't have to enter the same products and categories twice.
Customers from one site can login to the other with the same details, saving them the trouble of re-registering.
So using the multi-store functionality is ideal when you want to have different stores for different countries or when you want to separate wholesale and retail customers.
When might they not be a good idea?
If there's an extension you really need on one site but not on the other - it might be tricky to apply it only to one of the sites.
If the sites don't share any products or customers, and the orders are processed by different people/teams, it might not make sense to share one admin area.
If the accounting for both sites is separate (e.g. they're separate companies), it might be nicer to have the orders coming in to a separate admin area.
With that in mind, let's go through the process of setting up a multi-store install for wholesale and retail customers.
Firstly add a new Customer group if you wish to use a different customer group for your substore. We'll be using a new customer group in this example, otherwise you can use the Default customer group.
Next, add a second store by clicking the plus. You'll need to make sure that the second domain name or sub-domain that you choose to use is pointing to the same hosting account as the main domain.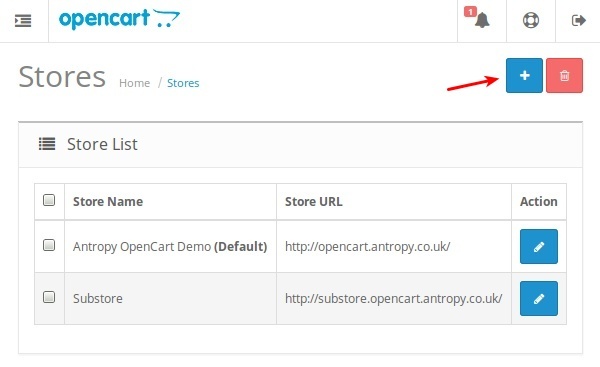 Make sure that you have selected the new Customer Group you created as the default Customer Group when creating the sub-store: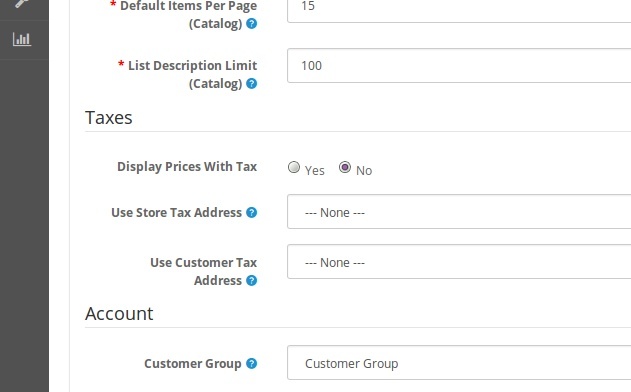 Make sure in the "Links" tab of each product, that the store(s) you want you product to appear in are selected:

Now set the price for each store in the "Special" tab here: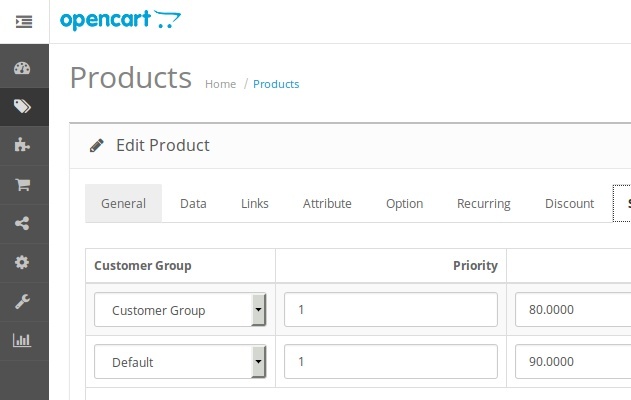 And if your domain is set up correctly, you should now have two separate OpenCart front-ends that display the same product but at different prices.
Was this short article on multi-stores in OpenCart helpful? Still have a question? Feel free to ask in the comments below!
blog comments powered by

Disqus