How to Add a New Voucher Theme in Opencart
Themes / pictures on vouchers are important when sending a voucher or when a client purchases a gift voucher. The default themes are Birthday, Christmas and General. The below blog highlights how you can add a new theme.
Firstly go to Sales > Gift Vouchers > Voucher Themes.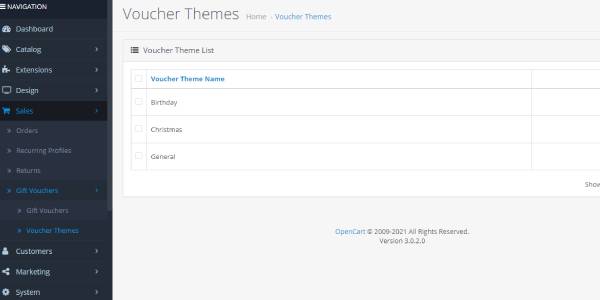 When on the voucher themes list, you click on 'Add New'.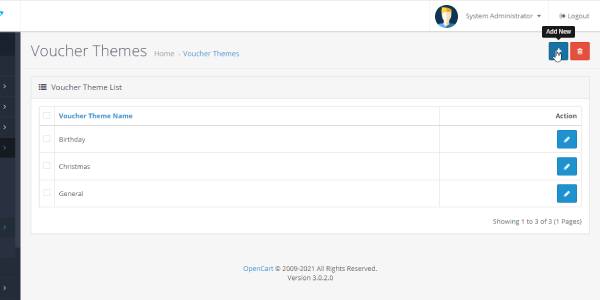 Add the new voucher theme name (Diwali) and picture and click save.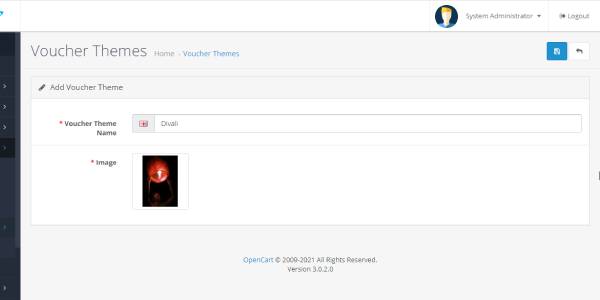 Then your gift voucher can either been sent to your customers, as per our blog last year, or purchased on your site.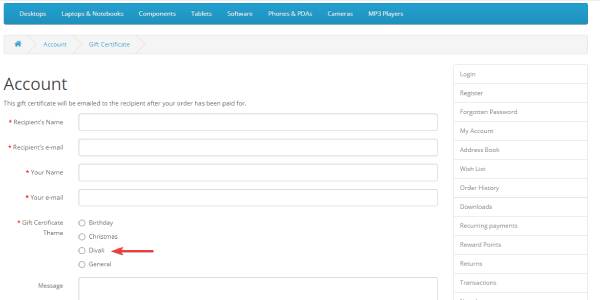 blog comments powered by

Disqus