How to do Refunds in OpenCart
A frequent question that comes up amongst OpenCart users is how are refunds and returns are processed. Even long term users of OpenCart often process refunds outside of OpenCart but there is a built-in way for doing this.
Initially the customer needs to log in to their account and view their orders. They can then find the order with the item that they need to return. There is a return button next to it: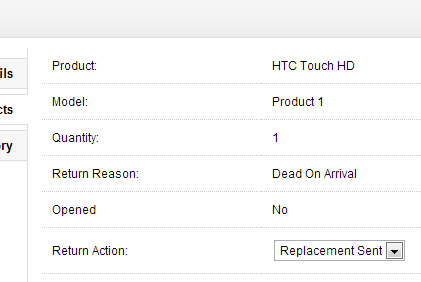 As the OpenCart admin, you won't necessarily get an email telling you there's been a return request so be sure to check the Sales > Returns screen regularly.
In here under the Products tab you'll be able to decide what to do about each returned item: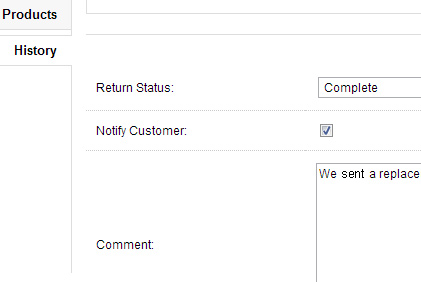 Then in the History tab you'll be able to select a status, notify the customer by email and add a note to the record.
What if my customer doesn't want to log in to do the return?
Another little-known feature of OpenCart is that you can log in as any customer very easily. Just go to Sales > Customers > Customers and find the customer in the list using the filters. You will then see a drop down box towards the right. Select the store you want to log in to and you will be logged in as that customer straight away.
blog comments powered by

Disqus