How to put your OpenCart 3 site in Maintenance Mode?
If your site is undergoing development work or having a major update and needs to be temporarily put into maintenance mode, this is a useful guide as to how you achieve this through your OpenCart 3 admin.
1) Firstly go to System > Settings.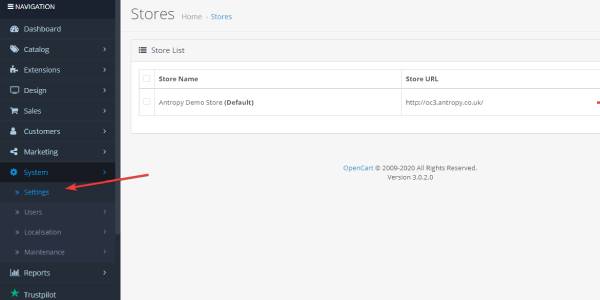 2) Then click on the edit button on the Store.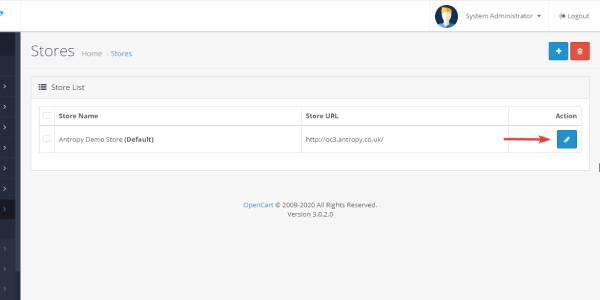 3) On the Edit Settings, click on the Server tab and then click on the 'Yes' to Maintenance Mode. Then press save at the bottom of the page and your site will be in Maintenance Mode.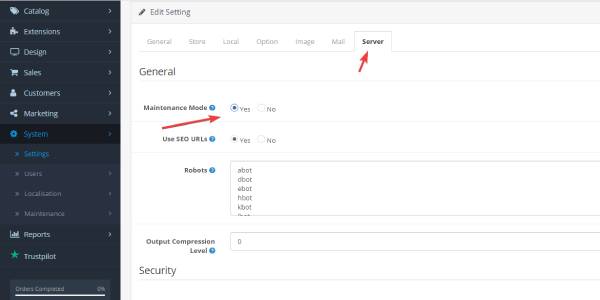 To switch off Maintenance Mode, you simply log back into your admin and follow the above and click 'No' on Maintenance Mode and then press save. This will bring the site back to its normal configuration. 
blog comments powered by

Disqus