How to Speed Up OpenCart in 2 Minutes
If your OpenCart store has a lot of products and categories (especially sub-categories), there's a very quick and very easy way to speed it up by changing 1 setting in the admin.
That setting is of course "Category Product Count" and all you need to do is set it to "No" if you want to speed up your site: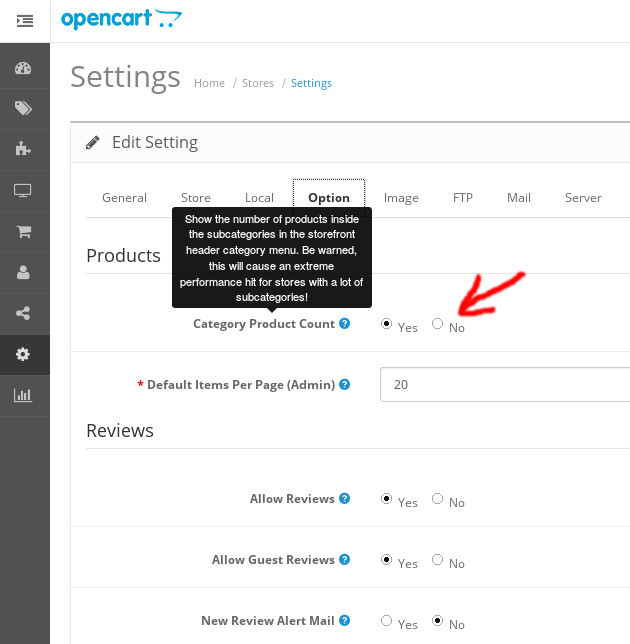 Did this speed up your site? Or is your site still painfully slow? Get in touch or let us know in the comments!
blog comments powered by

Disqus