Kate Hadfield Gallery
So first of all a bit of background about what Kate Hadfield and her team does. In her own words 'High resolution, hand-drawn products for digital scrapbookers, hybrid crafters & teachers. Add a touch of hand-drawn whimsy to your scrapbook pages, craft projects and teaching resources with these fun illustrations'. So in black and white, they sell hand-drawn clipart and resources for digital scrapbooking. 
What Kate was looking for was a Pinterest/Instagram type page where people could post their own creations that contain the ingredients of her own design. This would allow people to post things like scrapbook pages, collages, bullet journal layout. In addition to this, Kate herself will be posting templates on her blog every month with the view that people can make their own twist on that month's design to the gallery.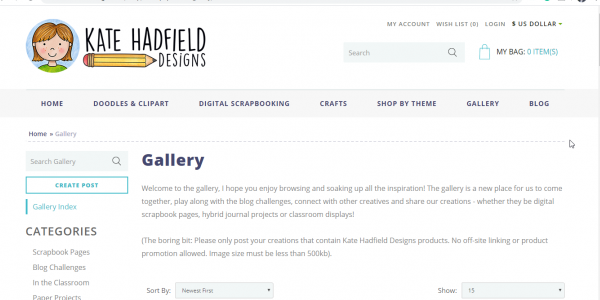 Before this was created, customers of Kate Hadfield's would have to post creations on other websites and did not have a hub to gather and see each other's creations. Now Kate can showcase what can be done with the products she sells, as well as the templates and colouring pages she has available. In addition, it is a source of content and visualisation for her customers.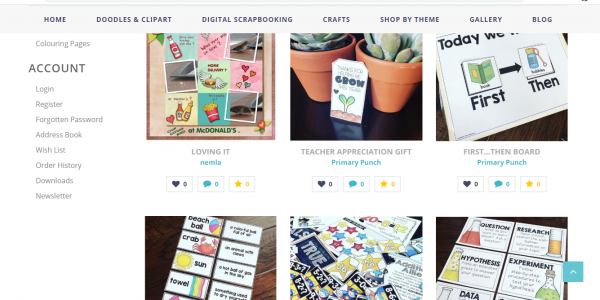 If you would like to take a further look into the Gallery then just click
here
.
blog comments powered by

Disqus