Manage Your Products Quickly and Easily in OpenCart with Product Manager
If you're using OpenCart already you'll probably be very pleased with how quick and easy it is to use when adding products and categories.
Well there's an extension called Product Manager which speeds the process even further, so that you can make changes to a large number of products very quickly.
Usually if you wanted to change the price or modify the title of a large number of products, you'd need to find them in the product list, click edit, make the change and save, then repeat for the next product.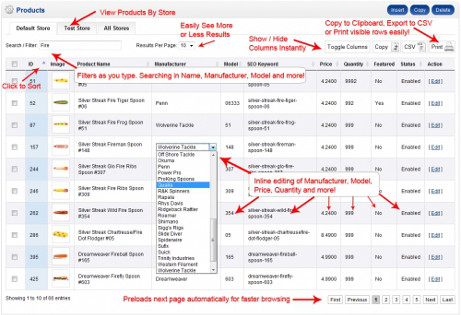 Once installed, Product Manager turns the product list in to something like an online spreadsheet where you can very quickly click the product details you want to change, type the change, click away and you're done and the change is saved. 
If you have a large store, this could save hours!
Find out more about this extension here:
OpenCart Product Manager Extension
blog comments powered by

Disqus