Managing Online Orders in One Place
If you're selling online via multiple channels such as eBay, Amazon, Play.com, phone orders and your own website you'll know that it can get quite time consuming monitoring each channel to process the incoming orders. As your volume of sales grows this can start to become a barrier to the grown of your ecommerce operation.
By using a central piece of software to to aggregate all of these orders in to one place, you'll have automated a huge amount of manual work, allowing you to process more orders and spend more time working on other parts of your business.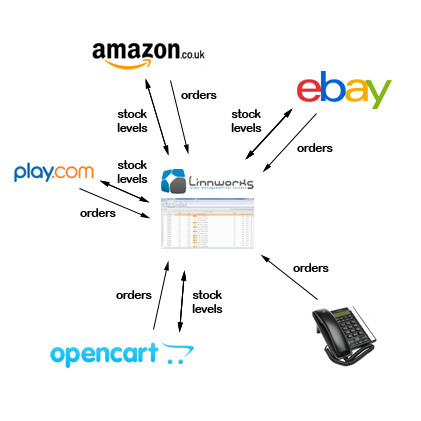 So assuming you have 3 or more channels, instead of having to log in and manage each one, printing a different invoice, picking slip and label on 3 or more different systems, you'll just have to check one piece of software that can be connected to a printer and specific label printer, automatically printing orders as they arrive.
You'll be able to mark the order as shipped and add the postage tracking details in this system which will then email the customer so that they know the status of their order.
Perhaps more importantly, a good order aggregation system will update the stock levels in each of the channels so that everything is kept in sync and overselling is avoided.
There are various pieces of software that can manage orders in this way, but we'd recommend Linnworks which we've tested thoroughly on OpenCart with a very high volume of sales across all channels.
blog comments powered by

Disqus