Onion Reporting OpenCart Website Rebuild
Onion Reporting Software are a Belfast based company who specialise in putting your Sage accounts in to Excel format. They were running on the old 1.5.5.1 version of OpenCart which made the website look outdated and in need of a refresh.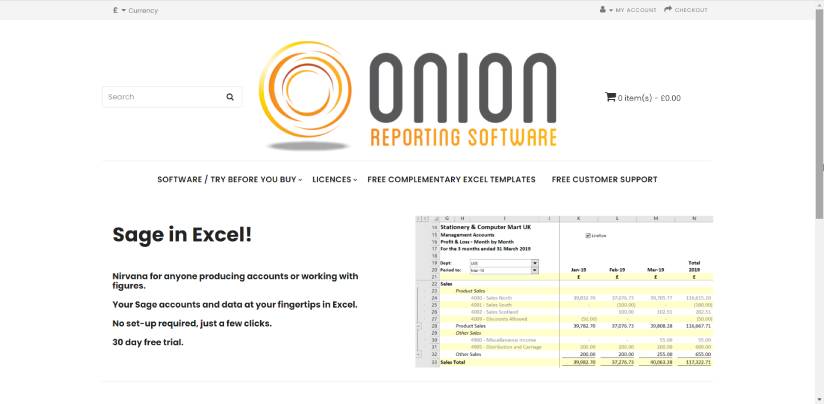 They wanted to keep the simplicity of the site intact and this fitted perfectly with our iStore theme. The colour scheme of orange and black was kept and blended in with the theme.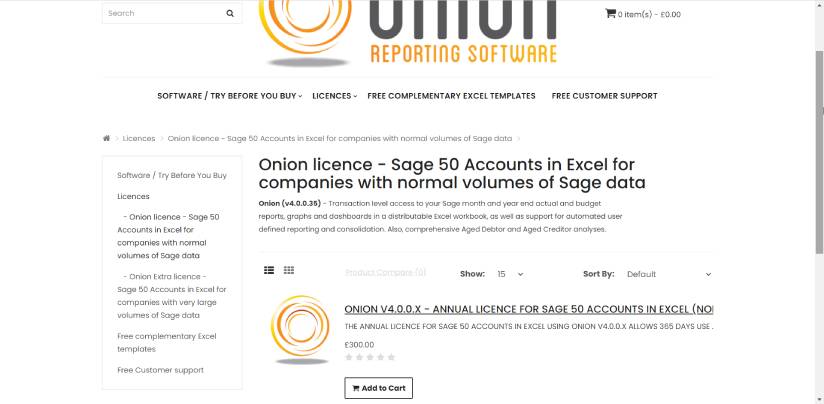 The client had 3 custom modules which we updated and transferred across to the new site as these were key to how they processed orders. In addition, we added our Antropy Advanced Captcha as they found they were getting incessantly spammed on their old website.
See the design on our portfolio page here - Onion Reporting Software
blog comments powered by

Disqus