Open Office Cannot Remove Page Break Before Table
If you use the excellent OpenOffice (now called LibreOffice) word processor instead of Microsoft Word, you may come across the issue where you insert a Page Break by pressing Ctrl + Enter, inside a table only to find you cannot delete it again!
Well the solution seems to be:
Right-click the table and select "Table Properties..."
Select the "Text Flow" tab.
There is a "Text Flow" section, uncheck "Break".
Click OK and hopefully your table is now fixed.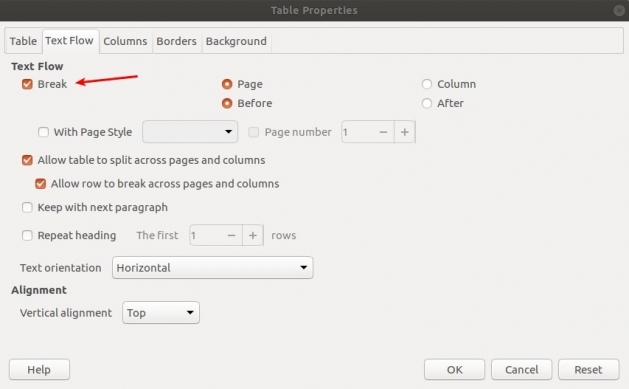 blog comments powered by

Disqus