How to Fully Backup OpenCart
If you've used OpenCart for any length of time, you've probably seen the Backup/Restore buttons in the admin area of your website. You may, like many others, have assumed that clicking backup will give you a full backup of your site should anything go wrong or should you want to move web hosts.
However, this isn't the case!
The backup/restore options in the OpenCart admin area will only backup the tables in your database. An OpenCart website consists of both a database and folder structure, so backing up in this way isn't effective. In fact if you went to a website company with the backup generated this way, they wouldn't be able to help you get your website back without the files as well.
So how should you do a full backup? This varies from host to host and depends on whether you want to backup your emails as well or just the OpenCart website. If you want to backup absolutely everything and your host uses cPanel (in our opinion the best control panel), this is what you'd need to do:
Go to your website and add /cpanel on the end www.example.com/cpanel
Enter your username and password
In the Files tab click "Backups"
Click "Download or Generate a Full Website Backup
Keep the backup somewhere safe
This can then be restored at any point but remember any orders and changes since you made the backup will be lost so be sure to do this regularly so you never lose too much. This can be automated by a good webhost.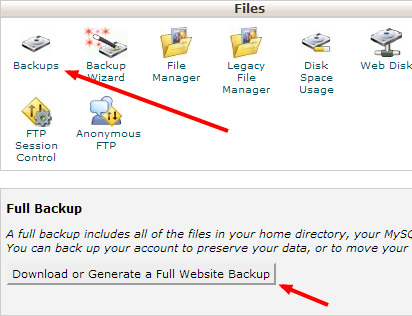 blog comments powered by

Disqus