OpenCart Cost Price Has Disappeared
In business, the bottom line is everything. So it was nice that versions of OpenCart prior to 1.5 could calculate gross profit and produce reports if you entered in the cost price of the items you sold.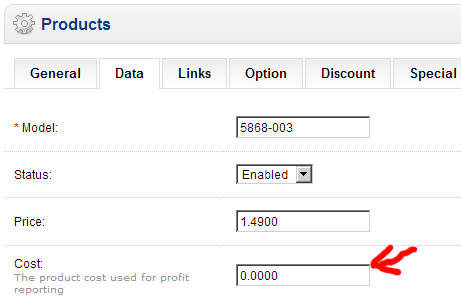 However the developers at OpenCart had to remove this temporarily, possibly because if there are product options, the cost price may vary between the options and because sometimes the cost price won't be constant. Either of these could lead to incorrect profit figures.
Until this feature is reinstated by OpenCart in a future release, there is this free extension which should do the job:
http://www.opencart.com/index.php?route=extension/extension/info&extension_id=6043
blog comments powered by

Disqus