OpenCart PayPal Orders Not Showing IPN
Various OpenCart websites that use PayPal Standard have been seeing a problem recently where orders are being placed and appearing in PayPal but they aren't appearing as completed orders in OpenCart.
If you think this is happening on your site, do a search in the orders for "Missing Orders". If you can match these up with the PayPal orders then this is probably the problem.
The problem is due to the IPN (Instant Payment Notification) settings in PayPal itself. So you will need to log in to your account and turn on IPN and enter the correct URL.
In case you're wondering, the correct URL will be:
http://www.yourdomain.com/index.php?route=payment/pp_standard/callback 
You can find the settings in My Account > Profile > Instant Payment Notification preferences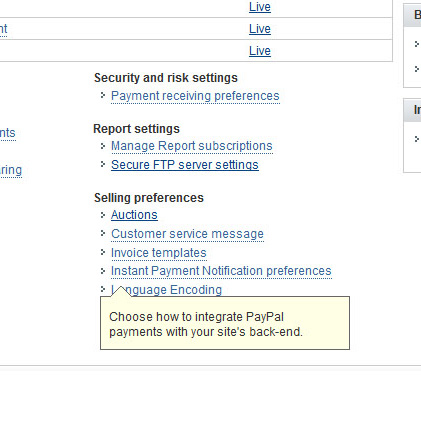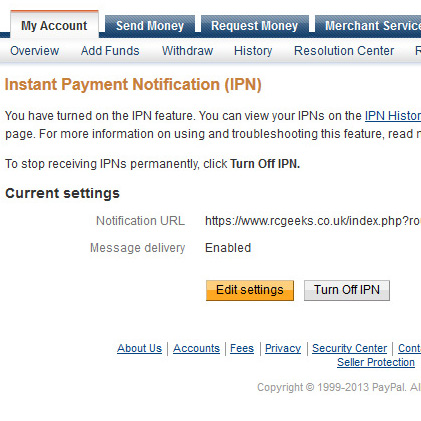 blog comments powered by

Disqus