OpenCart Themes
One of the best ways to get an online shop set up quickly is to start with a theme for your ecommerce platform. By a "theme" of course, we mean something that can be installed to change everything about the look and feel of the front end of the shop. Now if this was all you did, you'd end up with a shop from a template which was much like many other shops out there on the Internet, so some customization will be needed to reflect your brand but this will be far quicker and easier than creating everything from scratch.
We're often impressed with the OpenCart themes at themeforest here:
themeforest.net/ecommerce/opencart
Every online business will have different requirements and a different aesthetic that they're trying to achieve and every theme will have not just a different look and feel but different features. In fact there are some themes that come with lots of extensions to install - these can be pretty tricky to configure correctly so that's sometimes best left to a developer.
 When looking for a theme bear in mind this list of features that would benefit most shops:
Responsiveness/Mobile Friendliness - pretty essential as Google now penalizes sites that aren't mobile friendly.
SEO Friendly - hard to judge but some themes will be more SEO friendly than others.
Browser Compatibility - it must be compatible with the widest range of browsers, try the live demo on various devices to test this.
Includes PSDs - these are the original design source files and could be very handy in helping a developer to modify the theme.
Social Media - if the theme includes social sharing buttons that can be a good thing.
Supports Multi-Stores - in OpenCart you can have more than one website running from the same install. If the theme supports it, each of these can be configured to look different.
Customizable Design - some themes allow you to change colours and styles from the admin area which can be handy but they probably won't allow enough customization to rebrand the store.
There are a couple of OpenCart themes that always prove very popular: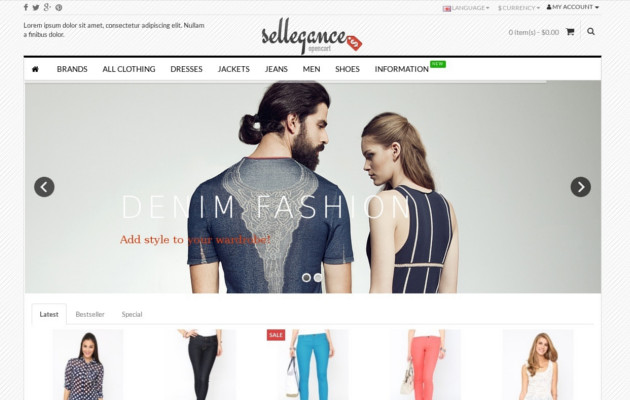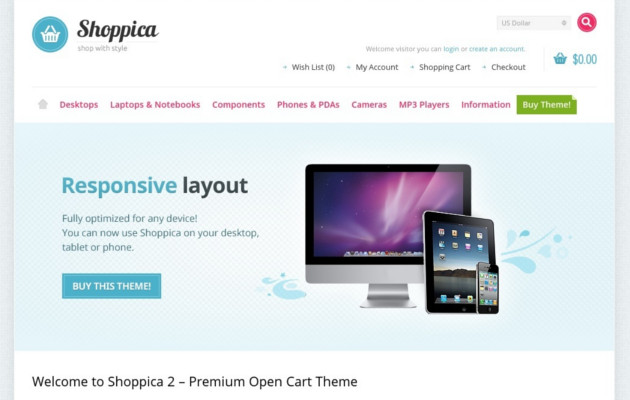 What do you think of these themes? Are there any others you really like? Let us know in the comments!
blog comments powered by

Disqus