Our Christmas do and why they are important for a company's growth
On the 21st of December we embarked on our annual curry to the lovely Taj Mahal restaurant in Crawley. For us we work very very hard 5 days a week, 9-5 and whilst we love our work, it was a nice change to be able to sit down and enjoy each others company. Over the Christmas period I spoke to a number of people who said that their company did not partake in a Christmas do and this got me thinking, why is this important or not important?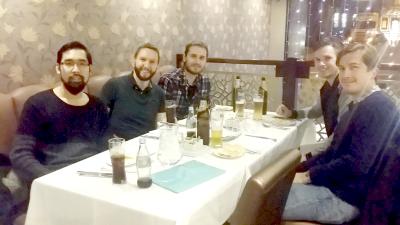 Here are my 5 reasons:
Team cohesion
For myself being an Account/Project Manager this is vitally important. Knowing people not just in a work capacity but outside of work helps with any kind of communication. Your colleagues are not just looked upon from a formal standpoint but informally, in other words going for a team meal or drinks helps break down the barriers.
Informal meeting
You are naturally going to talk about work, as well as your life outside of work. When talking to colleagues in a relaxed environment, ideas about moving the company forward seem to spring forward. These ideas may not have surfaced in a formal capacity and give people a free license to put ideas out there.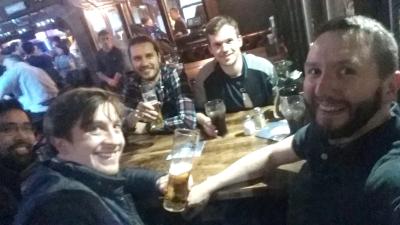 A more rounded business
When you are in work, we are all guilty of just getting on with our work in hand and sometimes put our blinkers on. When you are in a relaxed environment, enjoying good food and drink, this gives you an ideal opportunity to talk to your colleagues about their day to day job. This will give you more of an overall picture of the business, whereas the vast majority of the time people are too busy Monday to Friday, 9-5.
No more us and them
If you are a larger company then a work's do can bring departments together. Similar to my point above you will be able to get to know more about their department and the people within in. In addition if you pass them going down the corridor there is no more of the awkward smile but now a friendly conversation instead.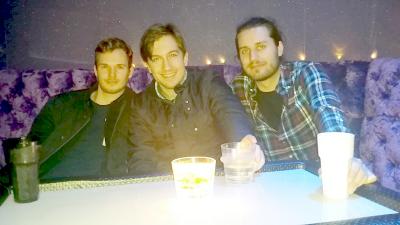 Nice food, drink and feeling appreciated
We don't expect a pool table, rooftop bar or a gaming room (although these would be nice additions hint hint Paul) but it is nice to see that your hard work is appreciated and recognised. For me if a company is not willing to put some money towards a Christmas do (even if they don't enjoy it themselves) it shows they do not fully appreciate the work their employees undertake. Simple things like going out for a meal and drink help with moral and going into the New Year give people that extra bit of motivation. However with all of this aside, if you are a foody like myself then a nice curry goes a long way in my book.

Happy New Year to you all and here's to the next Antropy Annual Curry!