Retail Week Supply Chain Awards
Last Thursday Antropy were invited to join the Lengow table at The Hermes Retail Week Supply Chain Awards which took place at the Hilton Park Lane, London. The Supply Chain Awards exist to recognize and reward outstanding achievements, innovations and contributions to the retail and ecommerce industries.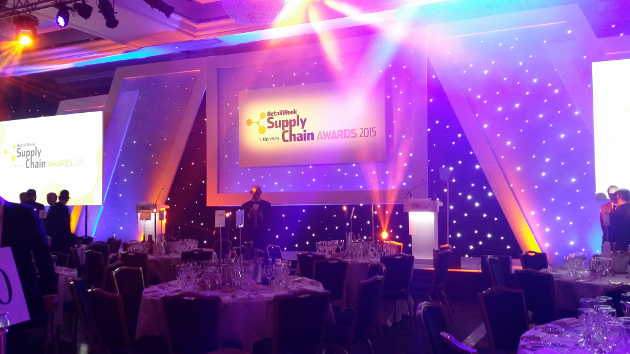 This year there were 14 separate awards including Delivery Initiative of the Year, Supply Chain Project of the Year, Collaboration Award of the Year, Innovation Project of the Year, Rising Star of the Year, SME Supply Chain Excellence, Third Party Logistics Provider of the Year, Reverse Logistics Initiative of the Year, Technology Initiative of the Year, Supply Chain Transformation Award, Team of the Year, Fulfilment Collaboration Award of the Year, Investment in Supply Chain Professionals and The Hermes Grand Prix Award.
Shortlisted companies included a lot of the big names in ecommerce such as Asos, River Island, Marks & Spencer, Phase Eight, John Lewis, Tesco, Amazon, Argos, Sainsbury's, ASDA, Morrisons, O2, Wickes, EE, Homebase, Screwfix, Carphone Warehouse, Maplin and more.
I was kindly invited to join Lengow who were shortlisted for The Microsoft International Supply Chain Project of the Year. If you haven't heard of Lengow already, it's an exciting multi-channel product feed platform that makes integrating your ecommerce site with almost any channel straight forward. Obviously Amazon and eBay are there but there are also around 1800 other supported channels. Who knew there were even that many channels?!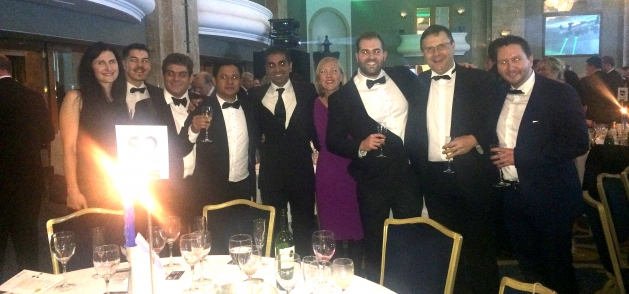 Lengow & Antropy from left to right: Irene, John, Symeon, Kamal, Rink, Johanna, Ryan, Nenad, Paul.
The awards were hosted by a comedian from either Mock the Week or Have I Got News for You who everyone recognized but no one knew by name. If you do happen to know his name, please let us know in the comments below!
After the awards, and delicious 3 course dinner, we headed up to a bar with spectacular views over London on the 28th floor of the Park Lane Hilton where we continued drinking and dancing discussing ecommerce in to the early hours.
All in all, a lovely evening with some great people and some fascinating industry insights into what's coming next in ecommerce over the next few years.
blog comments powered by

Disqus