How to Send Out a Marketing Message or Update to Your Customers Through Opencart
Sending out marketing content such as blogs or offers is always important to keep your customers up to date with what is going on within your business and sector. Some of you may or may not know that this is a feature that you can actually make the most of within OpenCart.
So this is how you go about doing this:
1) You need to check which email address you have listed as your Store email. For this, you will need to go to System > Settings.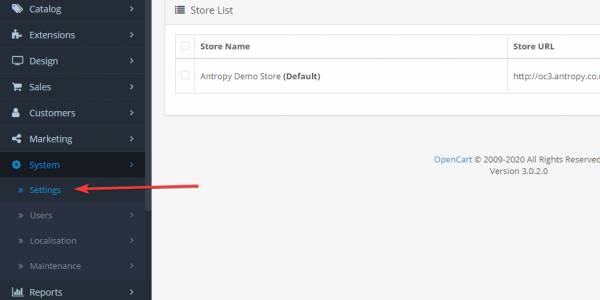 2) Then once you are on the Store section, you click edit.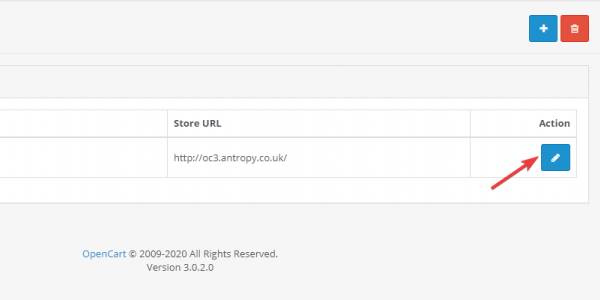 3) Next, you click Store and then double-check that is the email address you want as your Store email.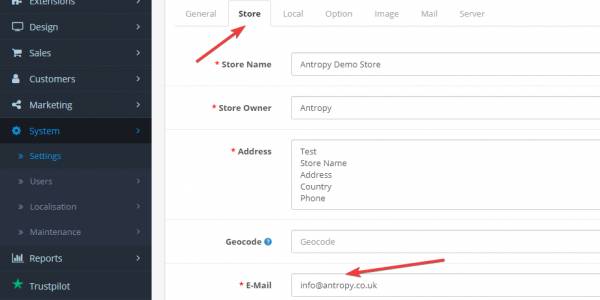 4) After making sure your email is correct, to access the marketing mail feature you go to Marketing > Mail.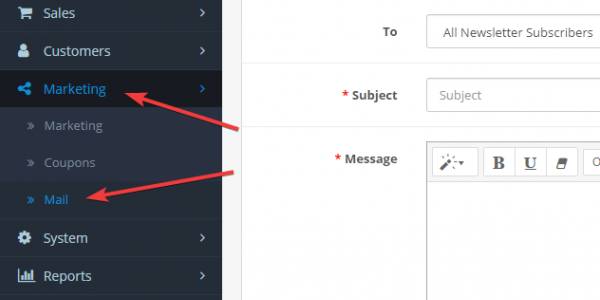 5) Once you are on the Mail page you can make a start setting up and compiling the message. Firstly, this is why making sure that the email is right in the first 3 steps is so important, as the 'From' is selected as 'Default'.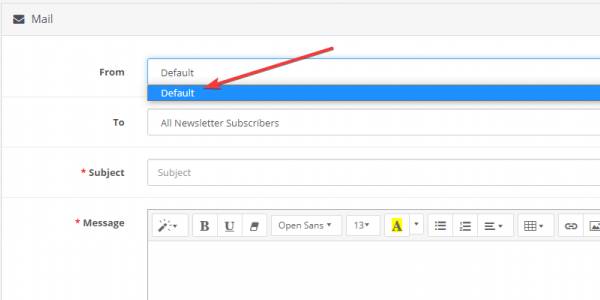 6) The next feature of the mail is to choose who you want to send it to. As you can see from the below email there are a number of choices to make but the obvious one to pick is 'All Newsletter Subscribers' so that you are inline with GDPR regulations.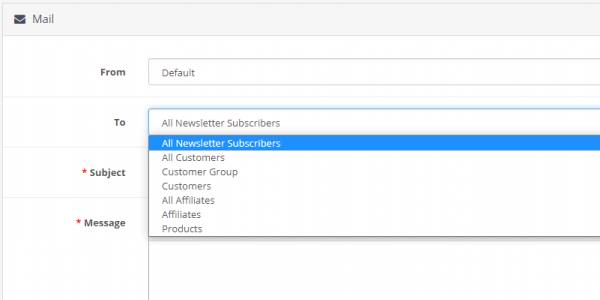 7) Once you have chosen a subject line and message you want to compile, then you are good to press send.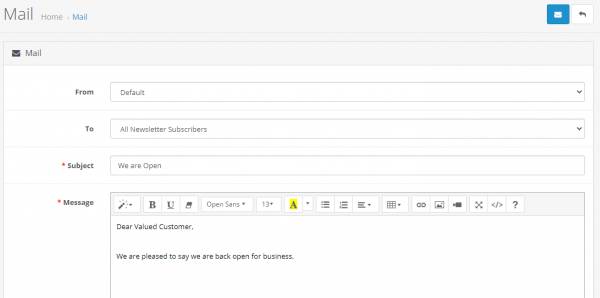 Whilst this is a very useful function to use, some web hosts will limit the number of emails you can send directly from OpenCart so it may be better to use MailChimp which requires this
extension
. 
blog comments powered by

Disqus