Top Reasons Why People Migrate to OpenCart
Due to the astonishingly rapid expansion of e-Commerce around the world, the digital marketplace is becoming flooded with modern, cheap and advanced shopping carts. Various platforms are constantly trying to excel one another by expanding feature range, adding extra customization opportunities, providing intuitive dashboards and reinforcing their market positions with tons of advertising campaigns. Thus, picking the best suitable solution has become challenging even for seasoned merchants. Needless to say how much of a burden it presents for the puzzled newbie ones. Therefore, plenty of inexperienced shop owners often fail to choose the ideal platform on the first try, making an accurate data migration their best option for further improvement.
When it comes to re-platforming, an increasing number of knowledgeable merchants tend to select highly flexible solutions, and the free, open-source - OpenCart is, currently, among the definite market favourites. So, today we've decided to describe the main features that attract shop owners in this particular shopping platform, and answer the question - why so many of them decide to migrate to OpenCart.
Ease of use
Providing comprehensive functionality, OpenCart stands out from its open-source competitors with distinctive management simplicity. The platform's admin dashboard has a sophisticated and intuitive interface that isn't heavily overloaded with tons of confusing buttons like, for example, Magento. All that merchants have to do is to install the cart, select an appealing design template and add the products to start trading online.
Rich set of features
OpenCart rightfully belongs to the current shopping cart elite - it provides a truly high grade set of features, whilst requiring much less server resources than other open-source shopping carts. Using this platform merchants can benefit from effective localization options, multi-store, advanced reporting instruments and other advantageous tools. Given that the solution is free and takes minutes to set-up, such broad and easily-manageable functionality seems like a dream for both starting and experienced online shop owners.
Responsive design
OpenCart has recently implemented the Bootstrap CSS framework, so now its front-end provides responsive menus that break down into convenient drop-down tabs, fit all the gadget screens and make shopping even more convenient for customers. The platform's back-end is worth mentioning too. Elegantly combining its traditional blue, grey and white colours, OpenCart's admin dashboard is pleasant to look at. After logging in to shop's admin panel store owners will face a stylish, much similar to WordPress, pop-up menu that has all the necessary sections right on the top of it. Besides that, the platform's handy Notice feature will always notify you about the important events and, thus, help you administer your store in the most effective way.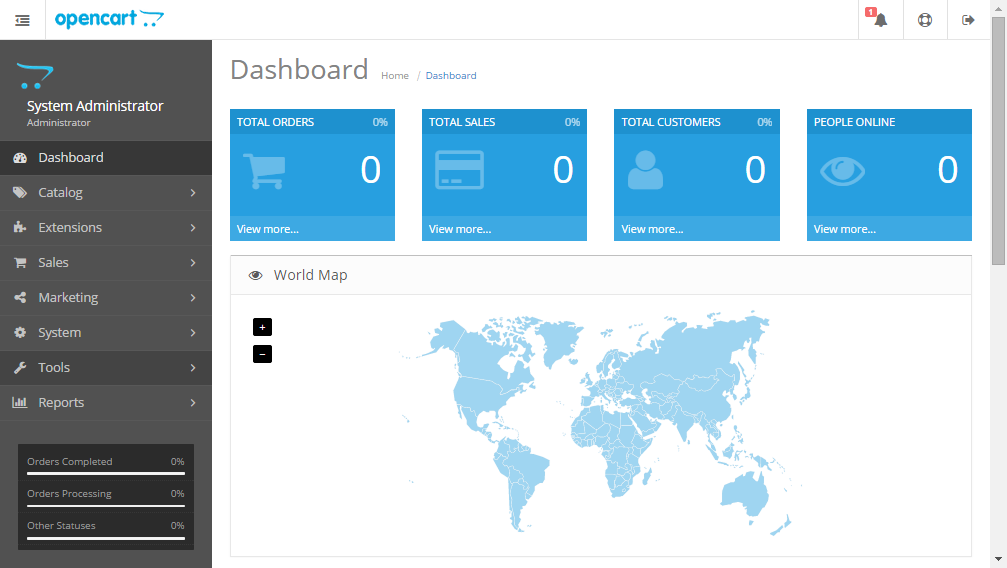 Flexibility
In a world where dozens of e-shops are created while you're reading this article, uniqueness because all the more important. And, being a powerful e-Commerce solution, OpenCart presents merchants with an opportunity to customize and add an original, personal touch to every online retailer. Also, since developers can easily manage the code and create all sorts of tools and extensions for it, the platform possesses a large community with a substantial number of add-ons available. In order to make extension management simple, OpenCart has launched special web tool, that permits merchants to upload, install and configure additional plugins within a few minutes.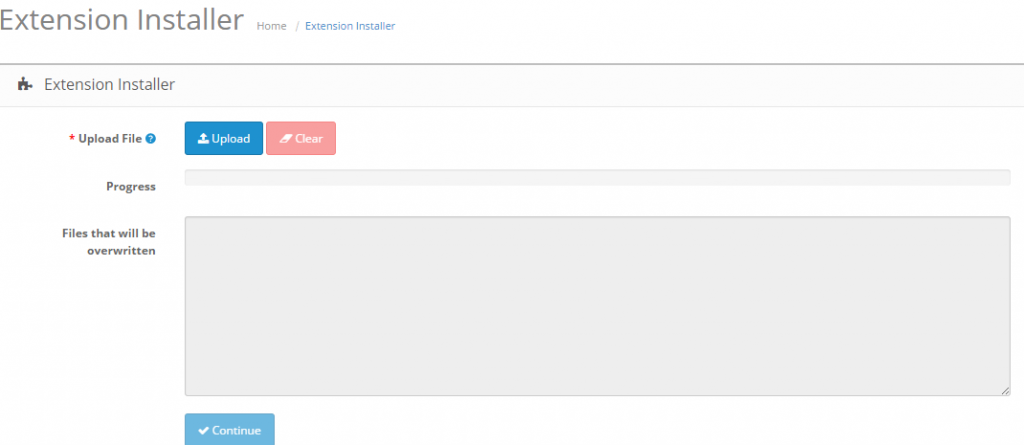 Bottom Line
Trying its best to satisfy customers with different levels of technical expertise, OpenCart provides staggering functional opportunities along with a distinctive management simplicity. And based on a convincing number of devoted users around the world, platform's approach is quite effective.
At Cart2Cart, we face a lot of advanced functionality-seeking merchants that consider OpenCart to be their best choice, and help them transfer data onto this worthy solution accurately, with little effort. So, if you're interested in equipping your store with all the uplisted features at once, our service will gladly help.
Author's bio
Rostyslav Demush is a marketing manager at Cart2Cart, the automated shopping cart migration service, which appears to be an exclusive solution for online businessmen, who are willing to change their platforms with no difficulties and stress.
blog comments powered by

Disqus