How to Update Your Information Pages Within OpenCart
The Information page within the OpenCart Admin Panel is a little hidden and you could be clicking around for some time if you don't know where to look. This is where you can find the following pages:
About Us

Delivery Information

Privacy Policy

Terms & Conditions
It is actually found in Catalog and then right at the bottom below 'Reviews'.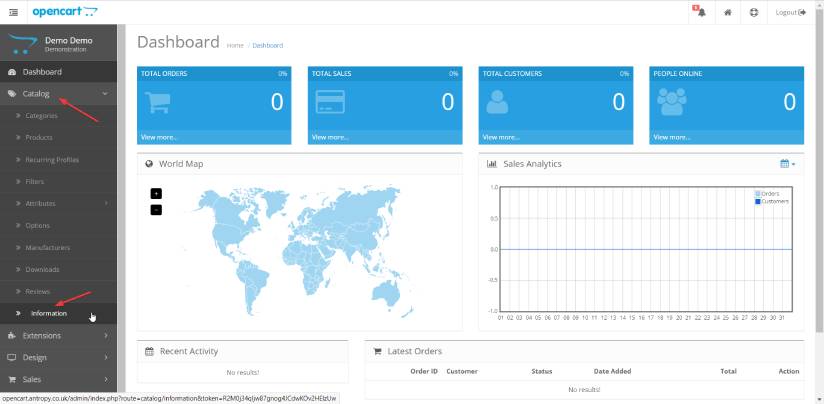 Once on the Information Page, you will see the four standard Information Titles. If you would like to edit one of these then simply click 'edit'.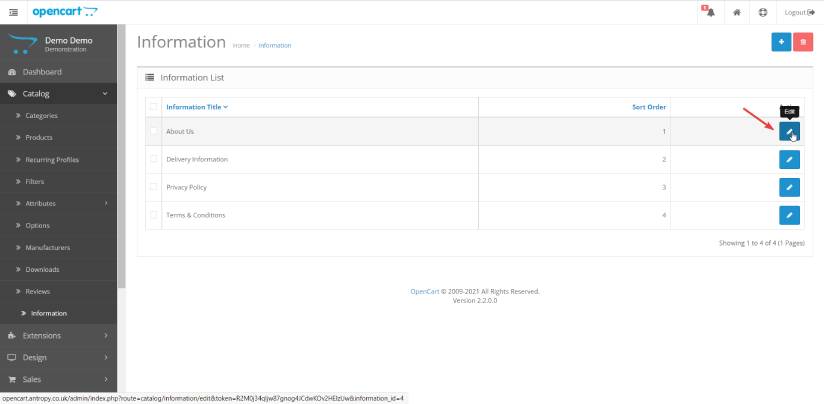 In the general edit part you can alter the Information Title, Description and Meta Tag details.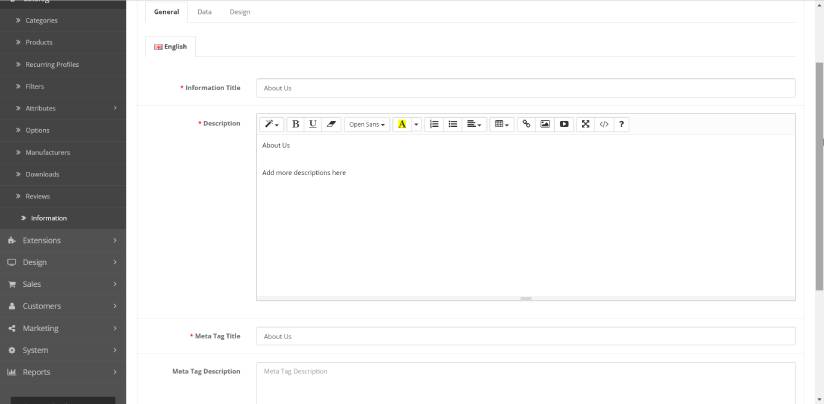 The Data part allows you to choose which store you want the information on, the URL you want using at the end, whether you want it at the bottom of the page, whether you want it enabled and in which order you would like it to appear. Once you have made the changes you need to make, then press save and this will update on your site.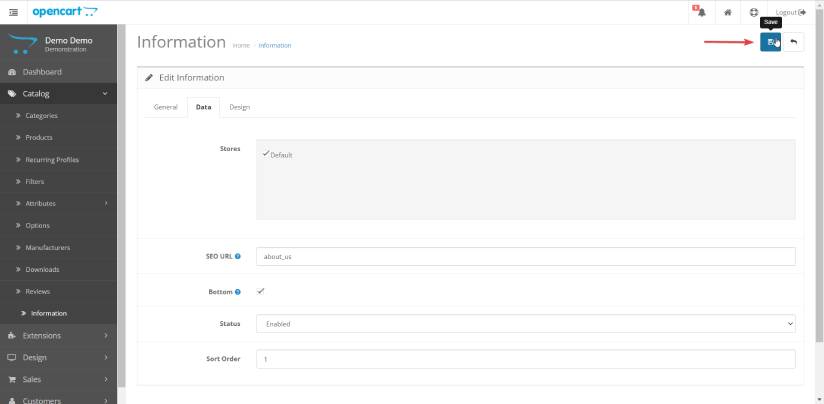 If you would like to add a new information page then simply click the 'Add New' icon.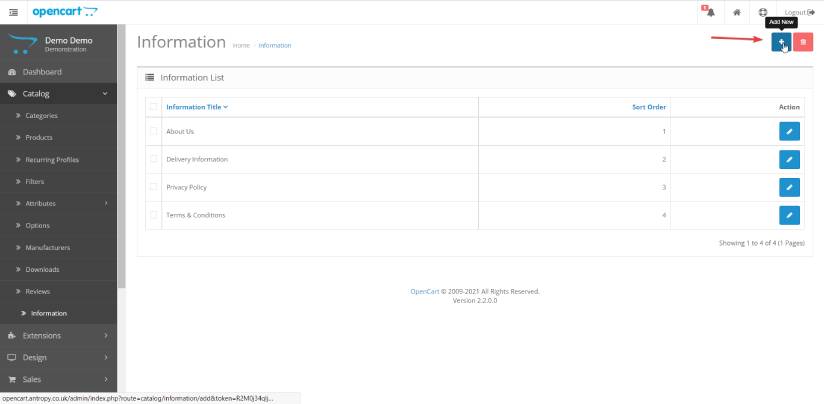 If you would like to delete one of the information pages then you can click the box and hit delete.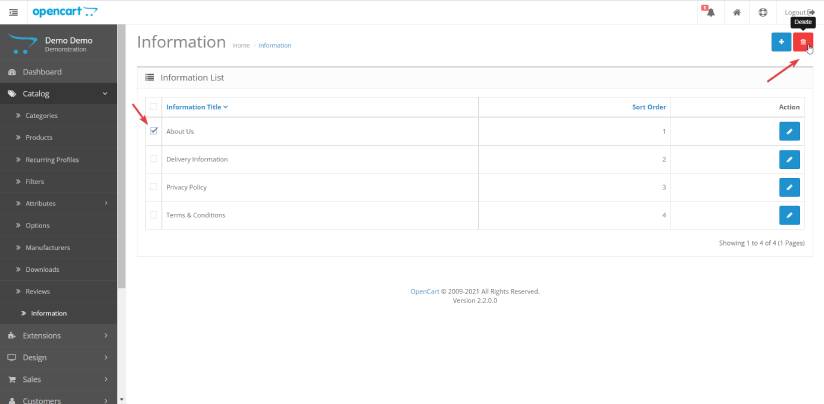 blog comments powered by

Disqus