Uploading Multiple Images in OpenCart
The Problem
If you've used OpenCart for any period of time with a reasonable number of products you'll probably know that you can't upload multiple product images at once. So while a single product can have as many images as you like, you can't add more than one at a time. You have to click add image, browse to the image, select a folder and upload for every one. This can really slow down the process of adding products.
The Possible Reason
If you look at the problem from OpenCart's point of view, there could be a good reason for this. The HTML form controls don't support uploading multiple files. When the dialogue box pops up, you can Ctrl-click and Shift-click all you like but you won't be able to select more than one. One of the work arounds is to use Adobe Flash to create a multiple file uploader (even Gmail uses this) but Flash has fallen out of favour on the web in recent years and even Adobe themselves have killed some Flash-based products (such as Flex) and are building tools to work with HTML5 instead.
The Solutions
There are several extensions for OpenCart that add the functionality of being able to upload multiple images and those are definitely worth a look in the store:
http://www.opencart.com/index.php?route=extension/extension 
However, if you're comfortable with an FTP client (such as FileZilla) you can safely upload the images to the /image/data folder in your web root. You can create nicely organised folders and then upload your images here and when you go back in to OpenCart, you'll be able to select these when editing or adding products.
Here's the folder to add images to: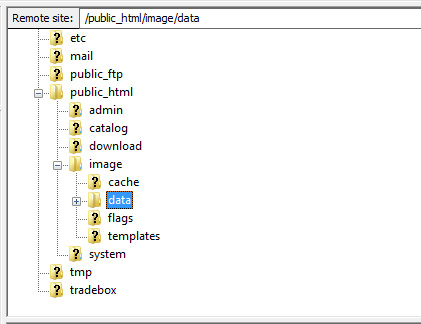 I hope that saves you some time! Please leave any comments below with questions, feedback, or anything else you'd like covered in another blog post.
blog comments powered by

Disqus