What Are People Really Buying Online?
There are some pretty surprising findings below that may have an effect on the product ranges that you choose to stock and sell online.
Some findings you may not expect include:
Already more food, beer and wines are sold online than in shops.
Clothing, an item that most people would assume doesn't lend itself very well to online shopping because of the inability to try it on, does far better online with 65.9% of all sales being done online. Instrumental to this success has been very lenient returns policies, covered by the high margins in the industry and the lower overheads of ecommerce.
If you thought the above was counter-intuitive, how about this: most computer hardware and software is bought in shops! You might think the majority of tech-savvy consumers would love to buy online and download their software instantly. Apparently not.
You may have thought that drugs (medicines) and health aids would sell well online because they may be embarassing items or the customer may have a cold and not want to leave the house. But even with next day delivery, it seems that most people by far would rather go in to a pharmacy and get some friendly face to face advice.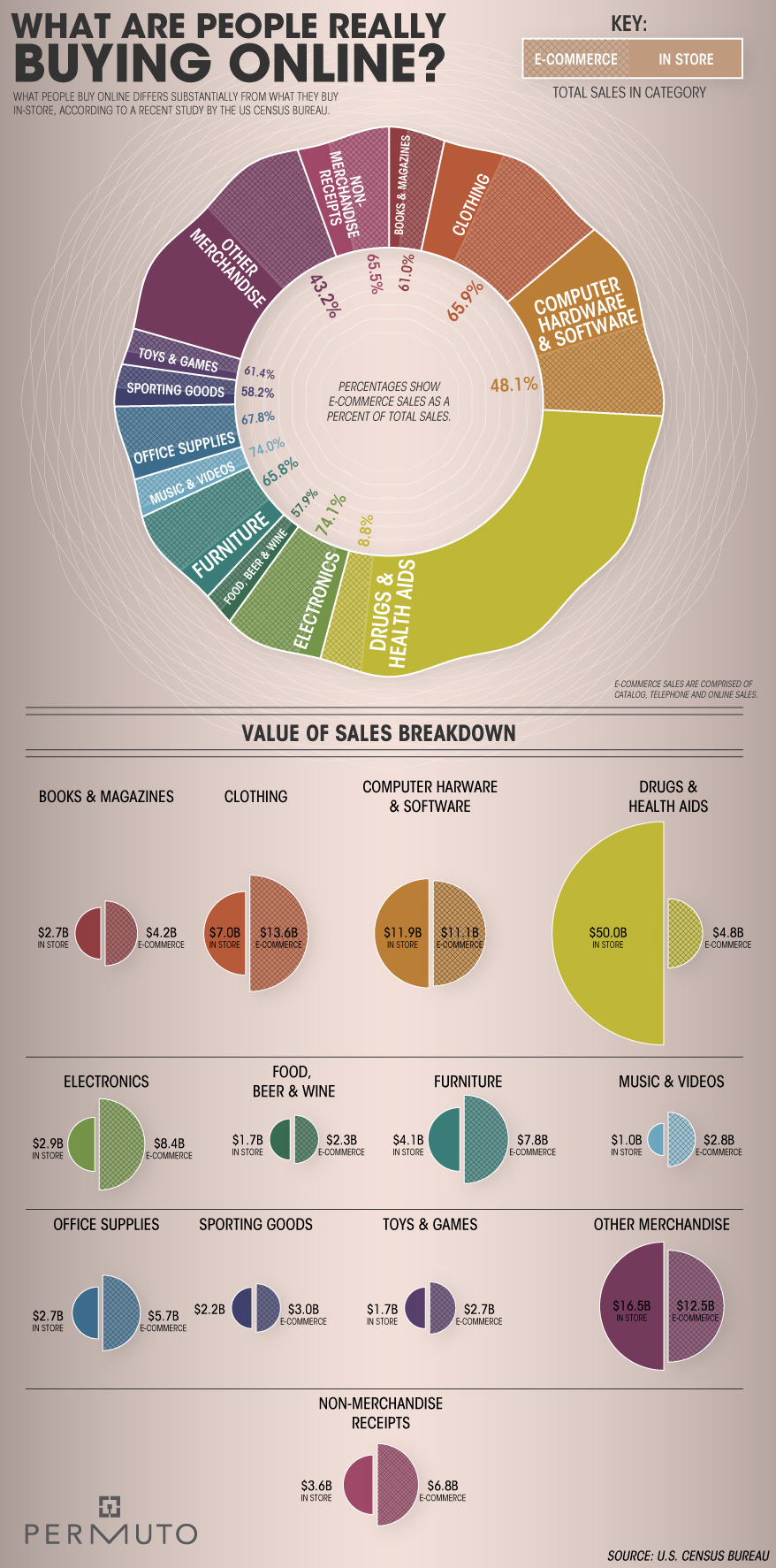 blog comments powered by

Disqus