British Bird Food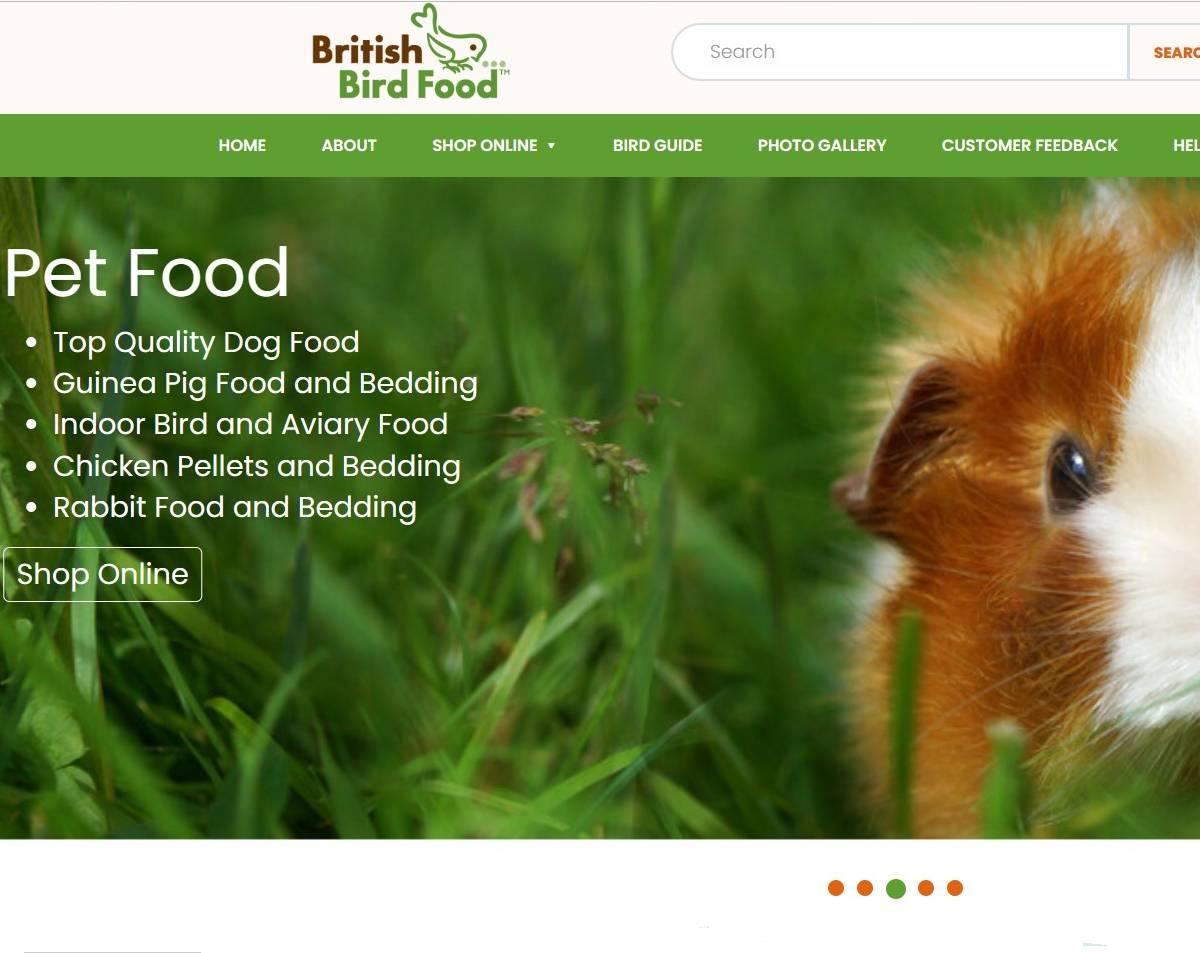 We are thrilled to share our latest project, the rebuild of the British Bird Food website. Our team upgraded the site to OpenCart 3.0.3.8, along with various improvements and extensions, while preserving the site's URL structure and page content for SEO purposes.
Development Website Setup: Our team set up a development environment on an Antropy server based on a current copy of the britishbirdfood.co.uk website.
Content Population: The client provided all text, images, videos, and other content for the site where they were not available on the current site.
Theme and Design: Our team installed the Antropy Multipurpose Theme on the website. The client purchased this theme, and we changed the theme's main color to match that of the current live site. We made minor adjustments to improve the theme's look and feel, based on our experience. The logos, images, and videos were all supplied by the client. 
Extension Installation: We have installed the following extensions: Antropy Advanced Captcha, Antropy Log Trimmer, Bird Guide, Mega Filter Plus, Flexible Top Menu Links, Form Builder, Antropy Blog, and Testimonials Lite. 
SEO and URL Redirects: Our team turned on the SEO friendly URLs and tried to keep URLs the same as the current website, adding 301 redirects from the old links to the equivalent page on the new website wherever possible. We also ensured that robots.txt is configured and OpenCart's built-in Google Sitemap extension is configured to ensure sitemap.xml is available.
Data Migration: Our team migrated data from the current website's database to the new website's database, including customer data, order data, product data, information page data, SEO URL data, user data, localisation data, and gift voucher data.
Go Live: Our team moved the new website to the live server after it was tested, signed off, and the balance payment was received. We performed a final data migration from the current live website just before we took the new website live to ensure the new website's database was up to date with the latest customers, orders, and other data.
In conclusion, we are proud to have worked on this project and created a website that is both functional and aesthetically pleasing while maintaining SEO and preserving the site's URL structure and page content. We appreciate the opportunity to work with the British Bird Food team and look forward to working with them in the future.