PNM Parts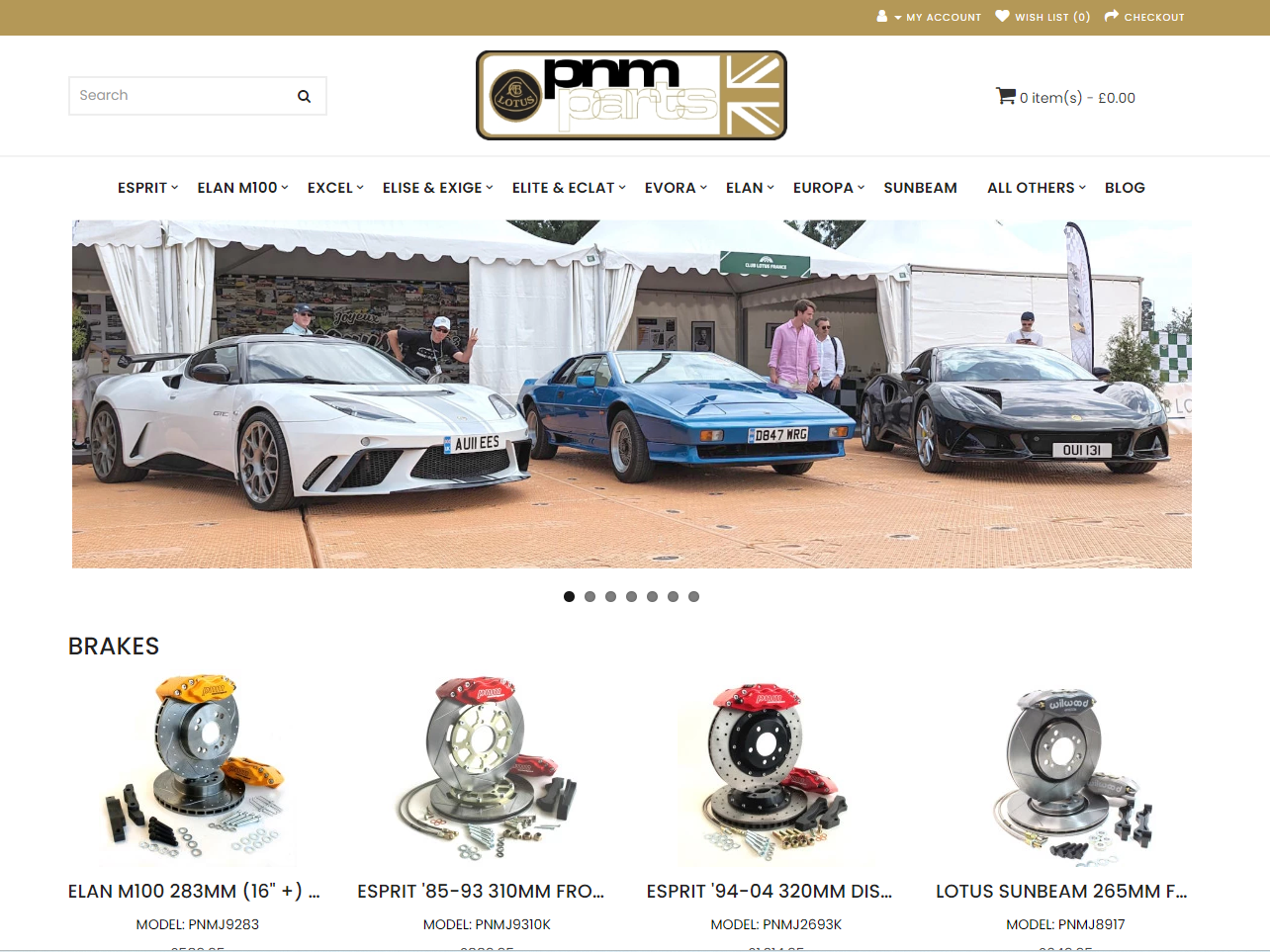 ---
We were tasked with updating the theme for the PNM Parts website using our iStore Theme in order to create an engaging shopping experience for their customers. Our skilled team implemented a series of modifications that elevated their website and improved the overall design. Here's a glimpse into the changes we made:
Theme Enhancement: We gave PNM Parts' website a fresh look by updating the theme while preserving their existing colour scheme. This ensured a cohesive visual identity that resonated with their brand.
Enhanced Featured Modules: We revamped the homepage by displaying the name of each featured module prominently. This optimisation enabled easy navigation and improved user experience.
Social Icons in Footer: Recognising the importance of social media engagement, we incorporated prominent social icons in the footer, allowing PNM Parts' customers to connect and interact effortlessly.
Refined Font Styles: We refined the product descriptions' font families, replacing Comic Sans with the more sophisticated Verdana. This adjustment ensured a consistent and visually appealing browsing experience throughout the site. 
Space Optimisation: We addressed spacing issues, ensuring that elements on each page were properly aligned and optimised for a polished appearance.
Logo Size Adjustment: Understanding the significance of branding, we adjusted the logo size to ensure optimal visibility and recognition, capturing the essence of PNM Parts' identity.